About
About the Franklin D. Roosevelt Day by Day Project
The Franklin D. Roosevelt "Day by Day" Project is an interactive chronology documenting Franklin Roosevelt's daily schedule as president, from his first inauguration in March 1933 to his death in April 1945.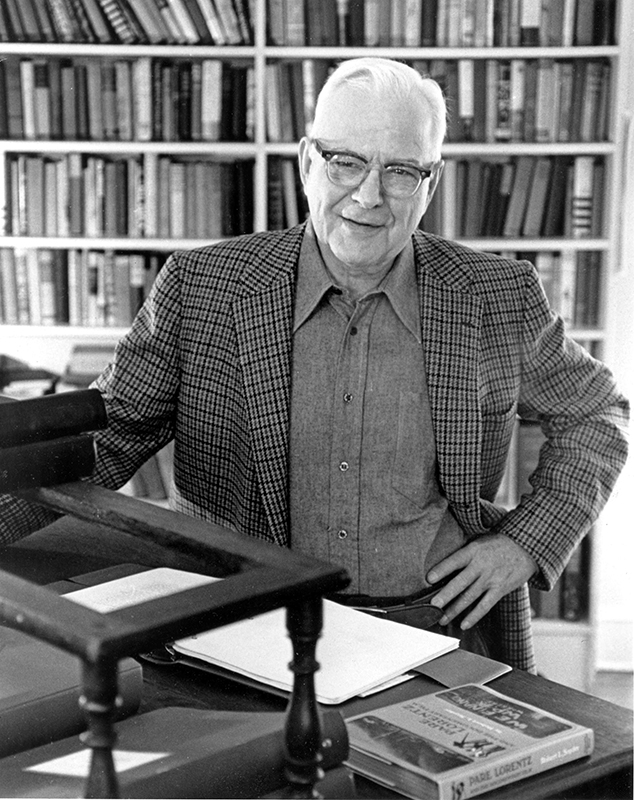 The project was inspired by the work of Pare Lorentz, a Depression-era documentary filmmaker, who dedicated much of his life to chronologically documenting FDR's daily activities as president. This work is supported by a generous grant from the New York Community Trust to the Pare Lorentz Center at the FDR Presidential Library and Museum.
Everything on this timeline is searchable by keyword and date. Featured here are the original calendars and schedules maintained by the White House Usher and the official White House stenographer, digitized and transcribed. These calendars trace FDR's appointments, travel schedule, social events, guests, and more.
As a fulfillment of Pare Lorentz's original vision, "Day by Day" also includes an interactive timeline of additional material from the archives of the Roosevelt Library. These place each day's calendar into a larger historical context. These additional materials include scanned photographs, letters and speeches as well as descriptions of events in U.S. and world history. These resources are being continually expanded.
Special thanks to former Roosevelt Library Directors Verne Newton and Lynn Bassanese whose vision and determination started the "Day by Day" Project and helped secure the funding for the Pare Lorentz Center to continue.